If You Are In Danger, Dial 911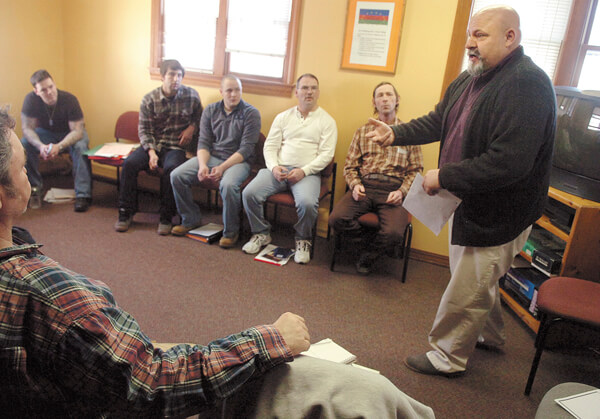 Our 59-bed Emergency Shelter for men provides safe lodging, meals, clothing, critically needed counseling, education, advocacy and referrals to agencies that meet the needs of the clientele. The overall goal is to help homeless people improve their quality of life, become self-sufficient and get reestablished in the community.
Ours is the only emergency shelter for men of its kind from Syracuse to Schenectady, New York. Call: 315.735.1645 x 2154.
The Addiction Stabilization Center (ASC) is a 25 bed faith based Residential Stabilization Service regulated by the New York State Office of Alcohol and Substance Abuse Services for adult men and women with Substance Use Disorder.
What is Stabilization?
"Stabilization" provides a safe environment in which a person may minimize withdrawal symptoms, cravings, psychiatric and medical symptoms before referral or transition to another program or element of structured treatment/recovery. Stabilization requires the supervision of a physician and clinical monitoring.
Our approach is a person-centered treatment model. Our clinical staff work with each person to develop an individualized treatment plan to stabilize and plan for recovery. Call: 315.735.1645 x 2161.
Free, nutritious meals are available during breakfast, lunch and dinner to anyone from the community who is hungry at 201 Rutger Street. We also provide a 15 meal food box program at 1013 West Street on Monday, Thursday, Friday 9am-11:30am & 1pm-3pm.
Our Representative Payee Program provides bill paying and case management services to people in the community who are unable to manage their own financial affairs. Staff assists clients in developing a budget for payment of rent, utilities, living supplies, food and other necessities.
Clients are primarily referred from Social Services, Veterans Administration and Rescue Mission programs. The program is also ready to assist people seeking assistance on their own. Call: 315.735.1645 x 2224.
If You Are In Need Of Any Of These Services, Please Contact Us:
How To Help a Homeless Person
What do you do when you see someone holding up a sign, "Will Work for Food?" Do you roll down your window and give them money? Do you pretend you didn't see them?
Nobody likes to be confronted by the homeless — their needs often seem too overwhelming — but we all want to treat them fairly and justly.
Here Are Some Simple Guidelines To Equip You To Truly Help The Homeless People You Meet: