Community Service Program
Dr. Alap A. Butala Food Pantry Program
Our Food Box program has changed to a client-choice pantry program where families get to pick their own food; up to 15 meals per person in the household. Families receive a balanced package of fruits, vegetables, grains, and proteins. Not only do we provide the food, but also counseling, advocacy and referrals to help with other critical needs.
We strongly believe it is important to keep the family together in their homes and not have parents bring their children to the Mission for meals. If we can provide the food, along with additional services, we can keep people living in a safe, healthy environment, thus avoiding homelessness. A common theme of people coming to us for food boxes, some for the first time ever, has been the rising cost of living — too much month at the end of the money.
Food boxes distributed to underprivileged families.
Donations should be brought to the Food Service Department located at 201 Rutger Street. Please bring donations to the red door at the loading dock.
View the complete list of food items needed to assemble the 15-meal food box.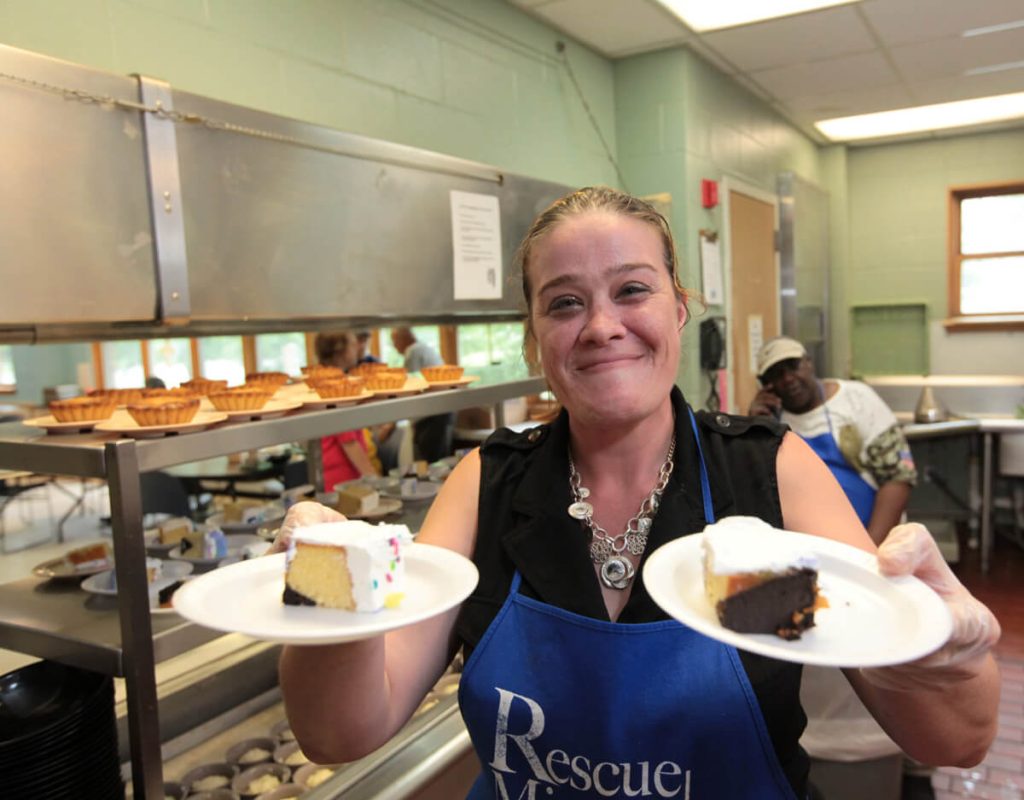 Community Service Program
Free, nutritious meals are available during breakfast, lunch and dinner to anyone from the community who is hungry.
151,351 hot meals were served to homeless and underprivileged individuals. At our traditional Thanksgiving and Christmas Day meals, volunteers delivered hundreds of meals to area shut-ins.

Community Service Program
Through the generosity of a caring community, we continue to provide free clothing to all residents and area community members.
Articles of free clothing was distributed
Men, women and children in the community, including Mission residents, who received clothing
The clothing room is currently open to the public on Tuesdays 9am – noon.
For more information you can download our Rescue Mission brochure or contact: