Founded in 1890, the Rescue Mission is a faith-based, nonprofit, multiple-service, charitable organization serving Utica and the Mohawk Valley. Open 24 hours a day, 365 days a year, the ministry "endeavors to assess and meet the physical, emotional and spiritual needs of all people coming for assistance."
The Rescue Mission serves individuals overcoming homelessness, abuse, addictions, and disabilities. Our programs provide safe lodging, food, clothing, case management, counseling, advocacy, education, referrals, spiritual and other supportive services.
For more information you can download our Rescue Mission brochure. 
Rescue Mission of Utica, Inc. is a Christian Ministry, established to proclaim, in word and deed, the life-changing Gospel of Jesus Christ, by unconditionally endeavoring to assess and meet the physical, emotional and spiritual needs of those individuals seeking assistance.
Be a conduit for God's love, grace and mercy; from which individuals can be healed, forgiven and empowered.
In 1890, during a meeting at the First Presbyterian Church in Utica, evangelist Sam Hedley stressed the need for a Rescue Mission to care for the transient and alcoholic men who were congregating on the streets. Later that year, the first Mission building was rented at 24 Liberty Street, where they provided transients and homeless men with overnight lodging and soup.
In 1891, C.W. Roberts became the Mission's first superintendent. A former alcoholic and gambler, Roberts had turned his life around at the Jerry McAuley Water Street Mission.
In 1905, the Mission was incorporated.
In 1928, the Mission purchased its first building, at 33 Genesee Street on Baggs Square. The building, which provided 36 beds, was often filled to overflowing. Alcoholism among men was on the rise and the Rescue Mission saw the need to provide a rehabilitation program.
In 1971, as a result of the Baggs Square expansion project, the Mission relocated to 203 Rutger Street, the first of nine buildings on its current campus.
In 1976, the Mission opened the only sobering-up station in Oneida County.
In 2015, the Mission celebrated its 125th Anniversary and implemented our new Skills for Success Job Training Program. So far 14 have graduated from the program. Many exciting things are in the works here at the Mission, so stay tuned!
In 2018, the Mission opened West Street Apartments that consists of 36 one bedroom and 6 two bedroom workforce apartments, affordable to individuals and small families with total household income at or below 50% of area median income.  The complex also includes approximately 7,200 square feet of community services space, which now consists of four programs operated by the Rescue Mission of Utica: Drop In Center, Community Clothing Closet, Food Pantry, and the Representative Payee Program.  These programs deliver clothing, food, referrals, training and skills, and money management services to the Utica community.

Would you like to see firsthand how your financial and prayer support is making a difference? Then join us for a tour of our campus.  We encourage you to see the Rescue Mission for yourself and draw your own conclusions. It will change you, challenge you and give you a vision for how you can make a difference.
Please contact Leslie Nicolette to make your reservation.
Thursday's do not work for you? You can bring colleagues from your business, friends from church, neighborhood or club, other members of your own family, or any other group in for a scheduled tour, contact us below.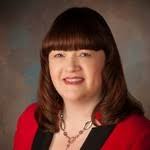 Director of Human Resources

Corporate Compliance Officer
President
Robert Sylvester (2019)
Vice President
Emilie Bell (2017)
Secretary
Richard Williams (2021)
Treasurer
Scott Shatraw (2016)  
Steven A. Abdoo Sr. (2020)
Larry Beasley (2019)
Paul Davidson (2015)
Amelia R. DeMetri (2022)
Cynthia Jones, MD (2012)
Philip King (2020)
Steven Kowalsky (2011)
David P. Lisi (2007)
Paul Sears (2015)
Toby Taylor, MD (2012)
Ann Canfield (1987)
Catherine Clark Cardamone (1977)
L. Michael Fitzgerald (1986)
Dr. Harry C. Love (1992)
James S. Kernan (1996)
Robert S. Loomis (2000)
Rev. Nelson B. Soggs (1987)
Tom Wattles (1995)